MF DOOM x Soma79 Megamix
OXIDATION MOONSDAY
OXIDATION MOONSDAY is a 30 minute megamix of MF DOOM raps over Soma79 beats. Click on the image to listen on YouTube or opt-in to Soma79's newsletter list to download a MP3 and Wav file of OXIDATION MOONSDAY as well as an exclusive SOMA79 remix of "Vomit" by MF DOOM.
This megamix is a fan-made project and is in no way officially or unofficially affiliated with the late Daniel Dumile or his estate. To support MF DOOM and his family, please purchase MF DOOM music and merchandise directly from https://www.gasdrawls.com.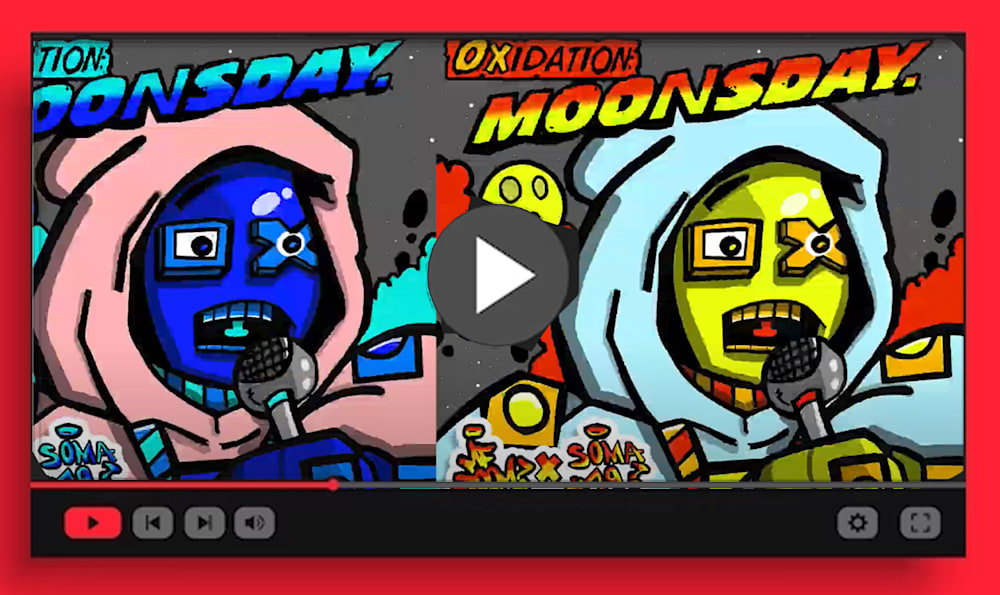 Follow Soma79 on Instagram here and check out The Articulate OX Podcast hosted by Soma79 here.
Opt-in to Soma79's newsletter to download OXIDATION MOONSDAY MP3 and Wav files, as well as exclusive bonus track!